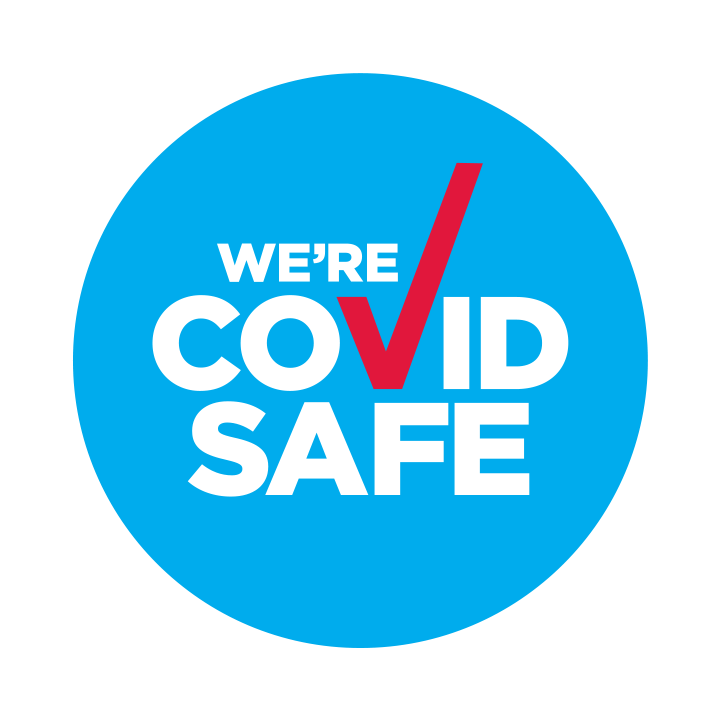 KSTP have proudly completed and are following all the NSW Government policies and procedures.  We continue to update and manage our way of doing things in the gym and continue to update our members by regular communication.   What was orignally called our 'Return to Gym plan' then 'Continue in the Gym plan' is now our Covid Safety Member Handbook updated 28 October 2021 This document will be continually updated and emailed to our members as changes from peak bodies are put in place.
In addition, as part of our commitment to being a COVIDSafe Business we adopted the Gymnastics NSW Return to Gymnastics Plan, by orginally completing and following the Gymnastics NSW Return to Sport Plan. more detailed information can be found at www.gymnsw.org.au/reboot.   We also have the NSW Government Safety Plan which is updated when necessary and submitteed.
As part of our commitment to keeping our members informed we email communiques which can also be found below.

DATE
DOCUMENT
DETAILS and ANNOUNCEMENTS
28th March 2022
Letter from Management

Addressing 'stay at home' requirements.

13th January 2022
Covid Safety Member Handbook Updated
15th December 2021

Vaccination status for all members and parents lifted
KSTP requirement remain that all staff are vaccinated

25th October 2021
Covid Safety Member Handbook

Updated KSTP Safety Plan
Masks no longer required for athletes when training

11th October 2021

Vaccination Policy
KSTP are following the NSW Public Health Order that states only fully vaccinated adults or those with a exemption form from a medical professional can return
All KSTP coaches are fully vaccinated

7th October 2021
Return to the gym

Re-opening Monday 11th October 2021
Link to book classes
KSTP Wellness Policy
KSTP Safety Plan

26th June 2021

KSTP is closed for two weeks as per NSW State Government orders.
Re-open date expected 12 July 2021.

21st June 2021

Masks must be worn by coaches, parents and students 12 years and over.

31 May 2021

KSTP want to re-iterate, with the escalation in cases in Victoria, and many Victorians' coming into NSW to avoid the lockdown.  We take safeguarding our members seriously.  Please ensure;
Do not send your child if they or anyone in the family has any flu like symptoms.
Do not send your child if you have been with anyone from Victoria during May.
All parents and visitors must sign in using the Services NSW QR Code upon entry.
Sanitizer must be used upon entry.
Our coaches continue to wipe down equipment between rotations.
Your attention and cooperation is appreciated.

7th May 2021
Announcement from GymNSW

As advised by Gymnastics NSW, masks are not required for coaches.
Signing in using the Services NSW QR Code is still necessary.

6th May 2021
Announcement from NSW Government

As per the NSW State Government announcement masks are mandatory for indoors for our coaches.  All coaches will be wearing masks.  Our Club Competition scheduled for Sat 8th May is postponed.
All adults entering our premises must use the QR Code to sign in.

12th Feb 2021

As per the NSW State Government announcement masks are no longer mandatory with some exceptions that do not affect our gym.

11th Jan 2021

As per the NSW State Government announcing masks are to be made mandatory indoors, as announced on our Facebook page and within the January Communique (see Latest News Tab) we request all adults to wear a mask when entering the foyer.
Our coaches will, where they can, wear a mask during classes.

23rd Dec 2020

KSTP changed the QR Code from Jotform to Services NSW as per the NSW State Government requirements.
All members were advised through December Communique' (see Latest News tab)

25 Nov 2020
KSTP Safety Plan

NSW Government KSTP Safety Plan
Performance times

20 Oct 2020
Continue in Gym Handbook

Updated Club Handbook during Covid

26 Aug 2020
Communique' GymNSW Suggested Travel Distance

Gymnastics NSW suggested travel perimeter
Covid reminders
Changes to usual end of year events
School holiday activities

13 July 2020
Communique' KSTP Covid Wellness Policy

New KSTP Covid Wellness Policy
Updated KSTP Back to Gym Handbook
New Adults class
Fun & Fitness Holiday Program, members book now to use your term 1 makeup class

30 June 2020
Letter from our Club Owners

Letter addressing members on returning from Covid shutdown

20 May 2020
Covid Communique' 5

Introducing KSTP Bootcamps
KSTP Google Classroom

6 May 2020
Covid Communique' 4

Introducing KSTP Google Classroom

27 April 2020
Covid Communique' 3

How to set up KSTP Google Classroom

9th April 2020
Covid Communique' 2

Fees and our staff
Events moving forward
Online training and home program
Suggested home training schedule

23rd March 2020
Covid Communique' 1

Letter from our club directors